UPTIME Expert Workshop
with Sperre Industri and Brunvoll
25 Feb 2020
Ellingsoy, Norway
UPTIME Partners from BIBA and ICCS visited Sperre Industri AS, which builds and supplies starting-air compressor to all kinds of vessels. Besides that, Brunvoll AS, which constructs and delivers propulsion, positioning and manoeuvring System, attended also the workshop. Both companies have installations on ships and land world-wide.
Sperre Industri and Brunvoll have identified benefits of predictive maintenance for the installations of their compressors and propulsion systems. The workshop was focused on exchange of information, discussions on predictive maintenance challenges and solutions as well as possible implementation of UPTIME components on Sperre and Brunvoll industrial cases.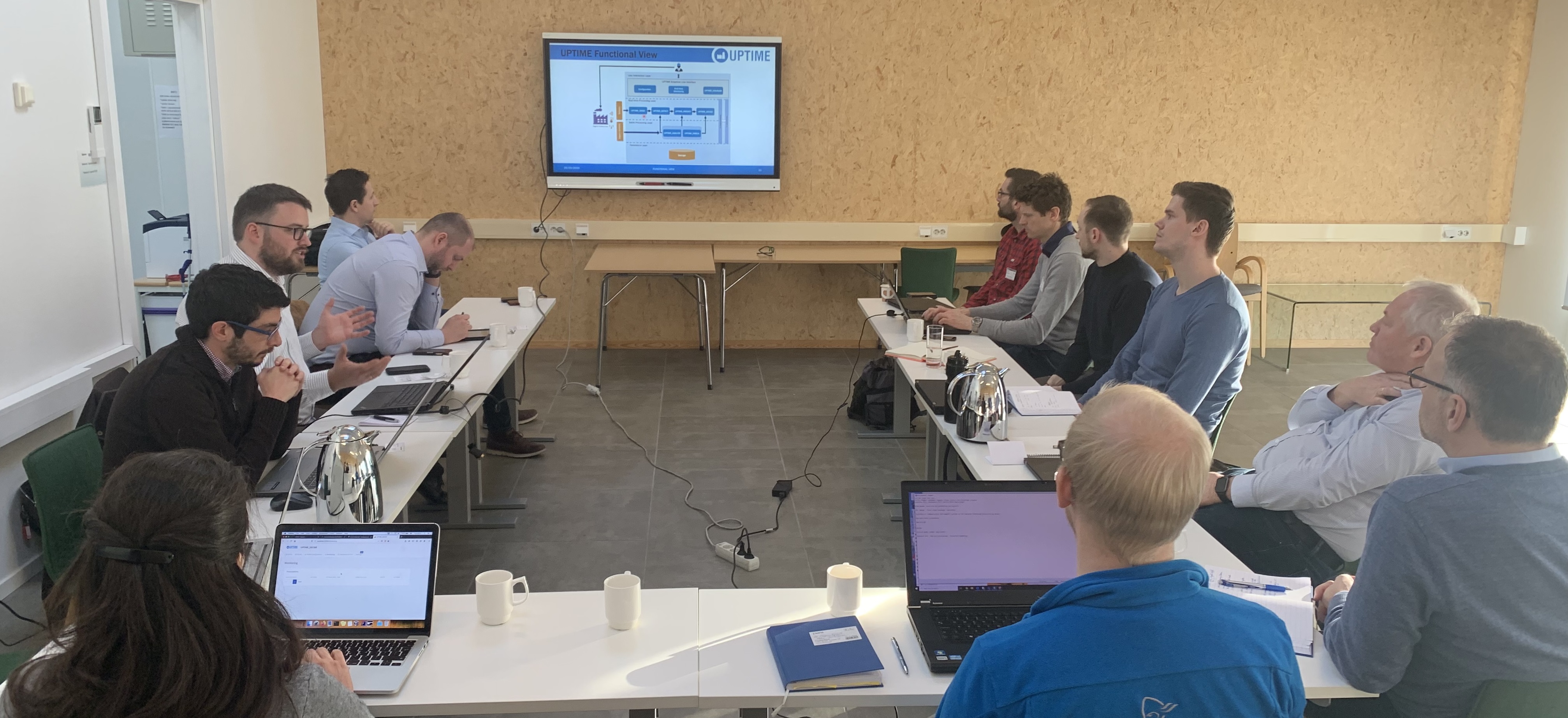 UPTIME Community Partner Programme provides not only information about the latest development of the UPTIME predictive maintenance solution, but also offers use case analysis and assistance with the transfer the UPTIME solution to other application scenarios.
Join the UPTIME Community Partner Programme (free of charge) and benefit from new advances in predictive maintenance. New potential users will have the possibility to get a free analysis from UPTIME experts about the applicability of the UPTIME Platform to your specific application scenario.  If you are interested, please contact us: community@uptime-h2020.eu.